Brennan Recording Services
Recording Your Music with Professional Equipment
In addition to the range of music lessons that we offer here at Brennan Music, we also have Powell recording studios where our expert sound engineers can help bring your song concepts to life. If you need a spacious and comfortable location with professional, state-of-the-art equipment, just reserve some studio time at Brennan Music!
Our recording studio services in Powell include the following:
Recording
Editing
Mixing
Mastering
Quality Sound at a Reasonable Cost
At Brennan Music, we offer our outstanding recording services at affordable rates. Our rates start as low as $30 per hour! Our equipment in the recording studio is all state-of-the-art to achieve professional-quality sound. Your ideas and music deserve to sound the very best! We want to ensure you are satisfied with the finished product. Please call us at 614-889-9275 to set up an appointment.
Our Facility
Our Faciltiy features 4 rooms all with 14ft ceilings. (2) 8'X10′ sound booths, 15'X21′ live room with wood flooring, and 13'X16′ control room. All rooms have acoustic treatments by Auralex and Acousdecore. Window placement allows views into all four rooms!
Our Equipment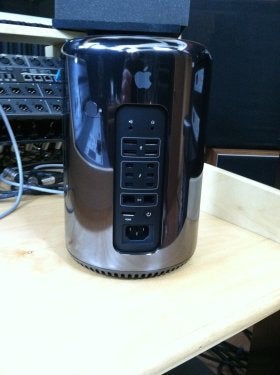 At the heart of our studio is our brand new Mac Pro running Pro Tools 10 HD Native.
Software: Pro Tools HD 10, Reason 8 , Wavelab 8.5
Plug Ins: Waves: Platinum, Classic Compressors, Eddie Kramer Series, Vintage Aural Exciter, Antares: Auto Tune 7, Harmony Engine, Celemony: Melodyn
Additional Plug Ins: Cranesong Phoenix, Sonnox Oxford Inflator, Trans Mod, Reverb, Avid BF76 , Revibe, FFd2/d3, DigiDesign: Air plugs-ins
Virtual Instruments: Reason 8, Toontraks: Superior Drummer, EZ Drummer
Mixing: Digidesign Control 24
I/O: Aurora Lynx 16/Aurora Lynx 8 …. 24 inputs/24 outputs
Monitoring: Mackie HR824 Studio Monitors/Behringer Power Play 16 with (3) Personal Mixers/headphones by Sony, Sennheiser, and KRK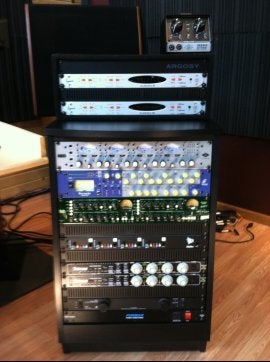 Preamps: Universal Audio 4-710D, Solo 610, Focusrite ISA220, API 3124+, Joe Meek Twin Q2
Processors: (2) Emperical Labs EL8-X Compressors with British Mode
Microphones: Blue Kiwi, Neumann KM184 Stereo Pair, Sennheiser 421 (2), AKG C414XL matched stereo pair, AKG Solid Tube
Additional Microphones: AKG C3000 (2),C1000, D112. Rode NT1, NT4 Stereo. Shure: KSM 44A (2), KSM 32, SM7B, SM57(5), SM58 (3)
DI: Radial Pro D2, AV2
Instruments: Yamaha P80 Digital Piano, Premier Genista Drum Set, Roland HD-1 electronic drums
Midi Modules: E-Mu Ultra Proteus, Yamaha RM50 Drum Module
Legacy Equiment: Teac 3340 4 track, JVC XD-Z507 DAT Recorder, Tascam 103 Cassette Recorder